Blog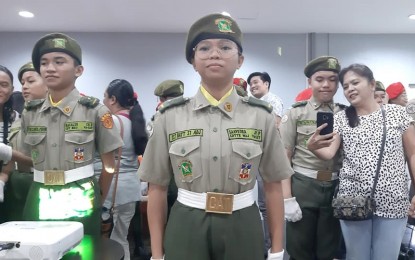 CITIZENS ARMY TRAINING. A high school student of the Cebu Institute of Technology-University
Read more: YDT, CAT to mold youth's physical, mental resilience: DepEd exec
To improve frontline services and offer seamless assistance, the Department of Education (DepEd) will be designating public assistance coordinators (PACs) in all its offices across the country.
Based on DepEd Memorandum 46 released on Wednesday, PACs will be designated in all their regional and school division offices to deliver a faster resolution of concerns.
Read more: DepEd to hire public assistance coordinators for faster services
Economics of media: Ratings and Revenues
The economics of media can be explained in the simple equation Ratings= Revenues. As a commercial industry, the media earns profit through advertisement. Advertisers pay for air-time or ad-space in media platforms to reach or to promote their goods or services to the media's audience. Advertisers are more likely to invest if there is a high volume of consumers patronizing the media programs or content or if their target market is among those consumers.
Enables people to interpret and make informed judgments as users of information and media, as well as to become skillful creators and producers of information and media messages in their own right.
Media and information improve quality of life
There is no denying the extent of how the media and information age has drastically improved the lives of people. Communication has been made easier. Information has become widely accessible. Conducting research has become more convenient. All these and more are enjoyed by media literate individuals and prove just how much the quality of life has improved thanks to media and information.
Media and information for greater political participation